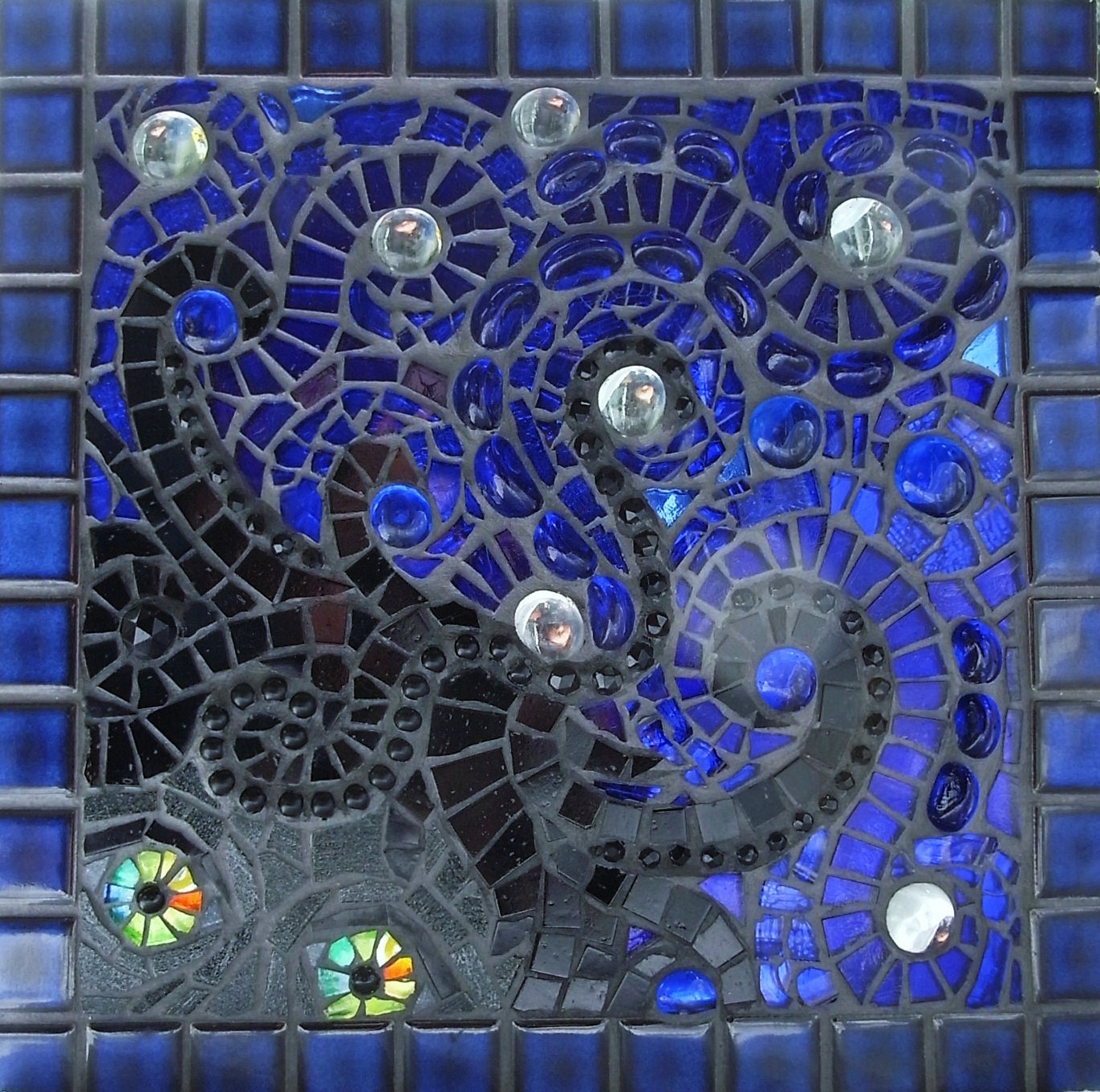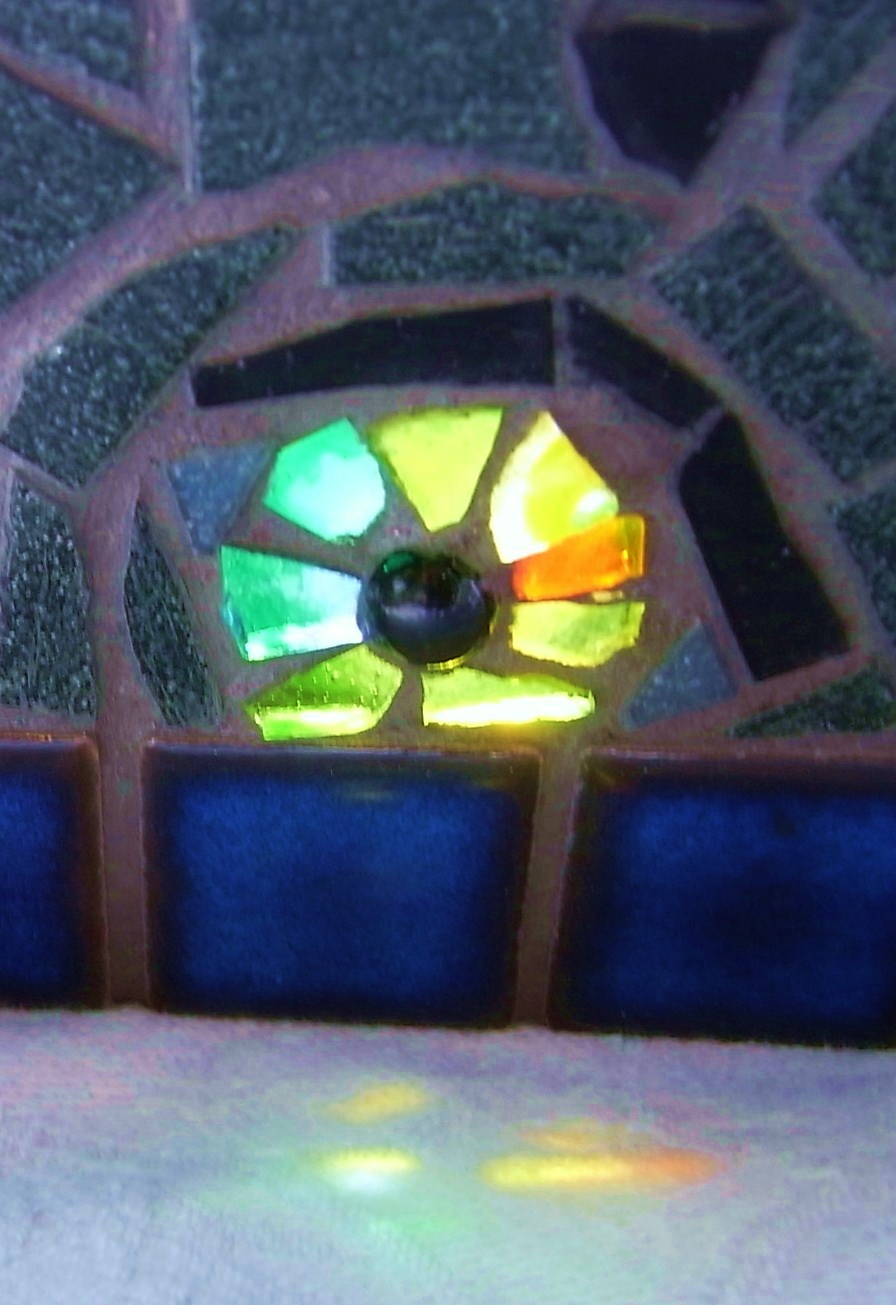 In my opinion Lucy in the Sky with Diamonds is one and the same person as the girl with Kaleidoscope eyes. And of course she's also the girl with the sun in her eyes...
This mosaic is on mirror, the face and hair are opaque but the sky and diamonds are transparent. The reflective surface of the mirror makes sky glitter and change in the light. Grouted in dark grey, the grout in her hair is tinted darker.
Once the mosaic was finished, I removed and backpainted the reflective surface behind her eyes, so the light shines through them.
The mosaic is 30 cm square.