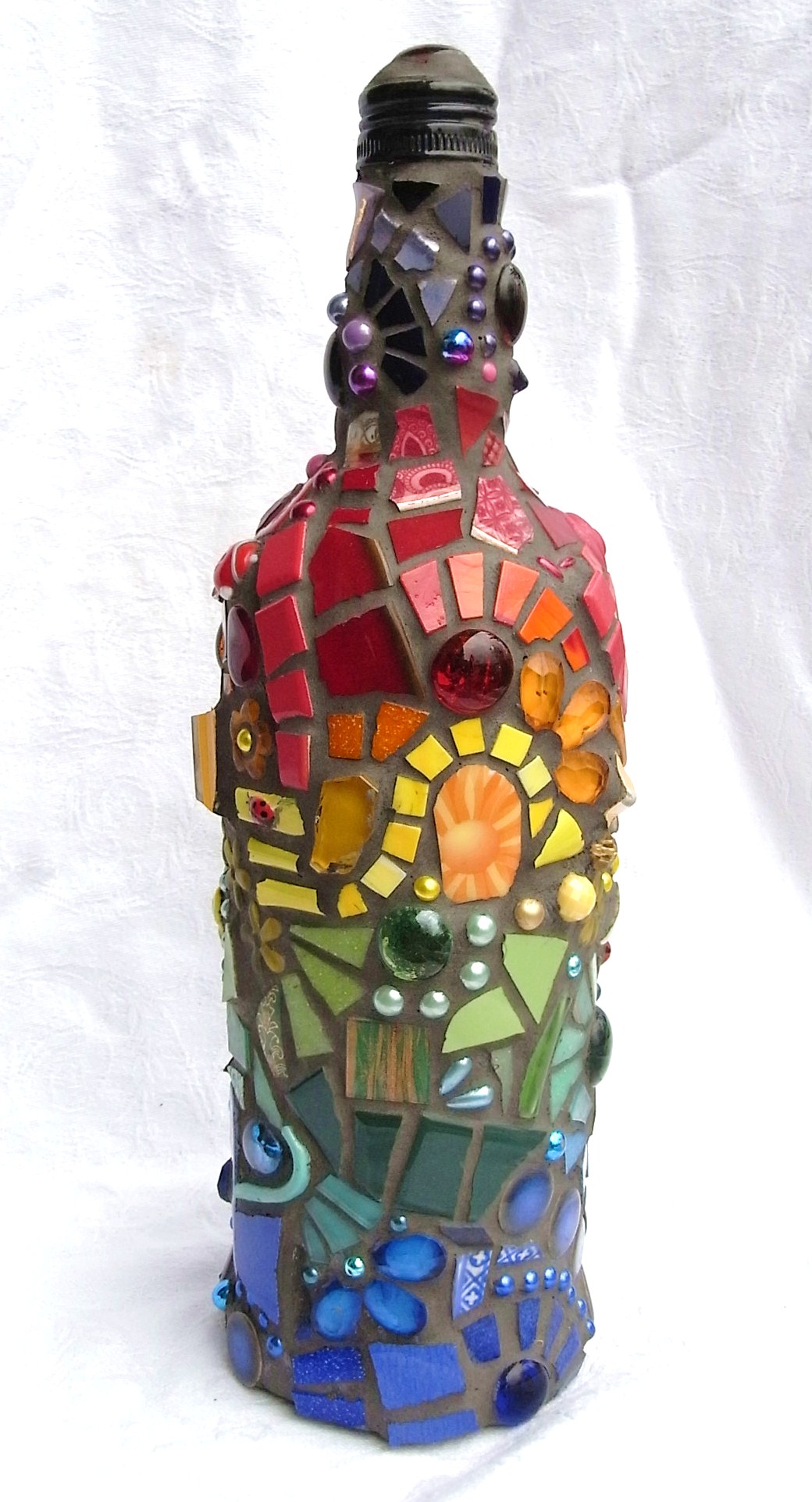 Mosaic Bottle in Ranbow colours. Clear glass bottle base. Tess include:
Glass tiles

broken glass

beads

acrylic flowers and shapes

glass nuggets

pottery

porcelain

bathroom tiles

smileys

ladybird

glass jewels

Fimo swirls
The glass nuggets are attached with transparent glue, so that the light shines through them when you look at the bottle from below. Grouted in dark gray. Holds one liter.