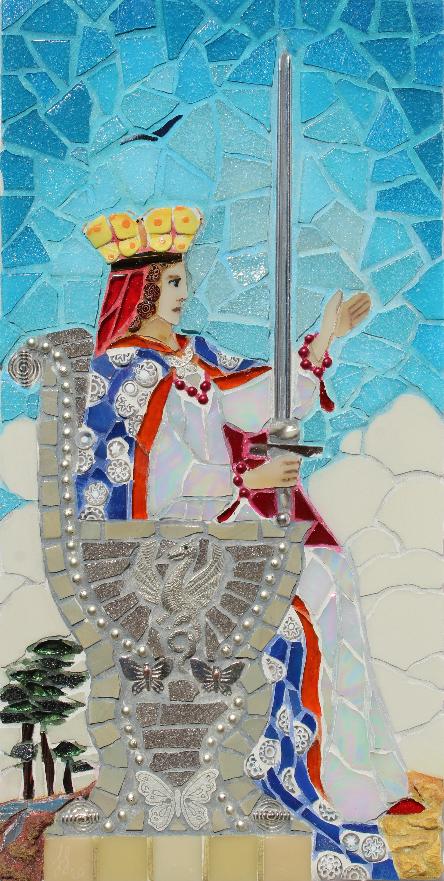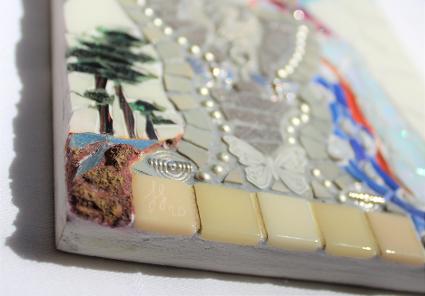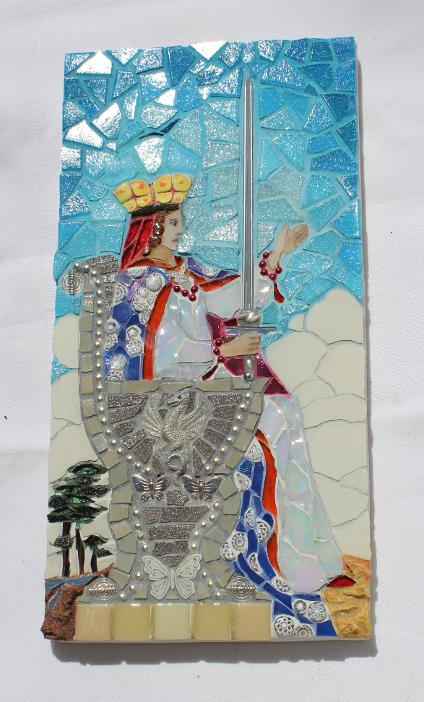 This mosaic is a recreation of the Queen of Swords from the RWS tarot deck. The sword is out of two vintage knitting needles, the throne includes a vintage dragon brooch (instead of a cherub), the clouds on her cloak and her hair are mille fiori from Italy (Venice), her dress is out of iridescent glass, and there are 8 different shades of blue in the sky.
Her expression is stern... swords are the air element, the suit of thought and intellect. I think she is perfectly happy as she is though, enjoying her power and the certainty that no one is going to tell a woman with a 3 foot sword to "smile dear, it might not happen".
13 by 26 cm, MDF base, some painted grout lines, face and hand details added with enamel paint.