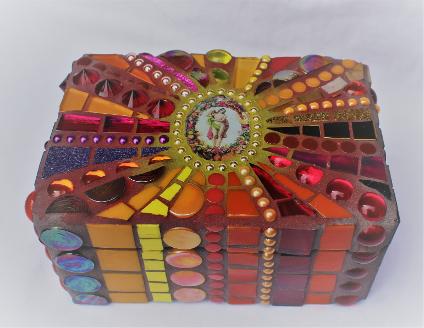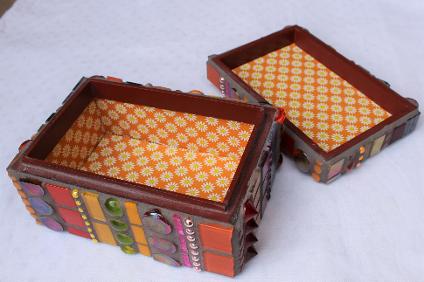 The World Mosaic Box has mosaic glass, glass tiles, glass jewels, beads, irridescent glass surrounding a central picture of the World card from the Tarot Soprafino.
The box measures 17 by 11.5 cm and is 9 cm high - it is just the right size to store two standard size Tarot decks.
The inside of the box is lined with flowered paper. Grouted in dark gray, tinted red and with some painted grout lines.