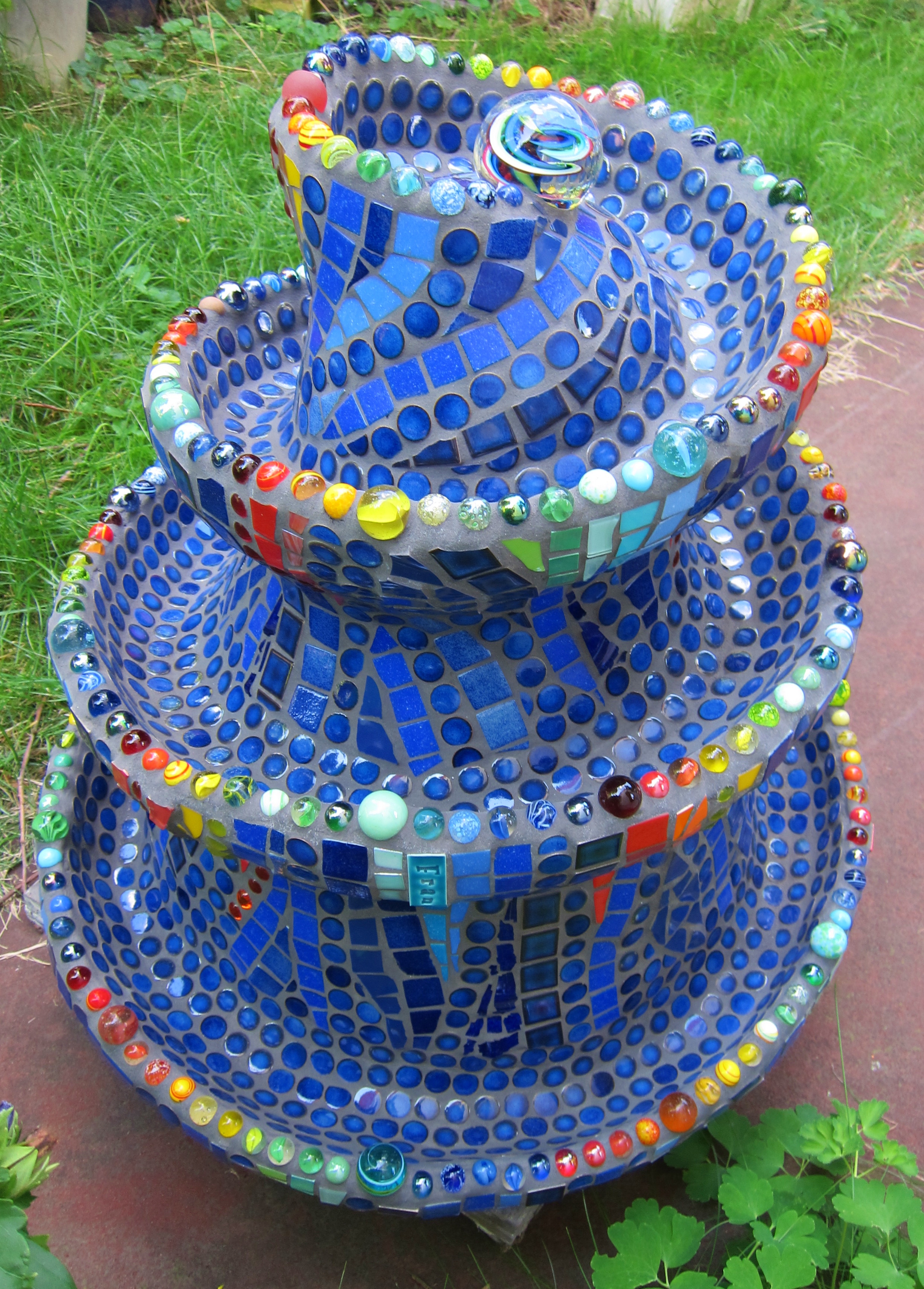 The Mosaic Marble Run is constructed over three large plant pots glued one on top of the other and then covered in ferrocement and mosaics... there are exactly 237 marbles of all colors of the rainbow all along the edges of the run. It measures about 24 inches tall, about 24 inches in diameter at the widest point and weighs a ton (i.e. about 130 Pounds).
Scroll to the bottom for a film of the marble run in action!
The marble run also has a smaller sibling, a table-top version,which you can see here.